RESOURCES & LINKS
Here are a few of my favorite resources for cheese making classes and supplies. A more extensive Resources section including Regional Cheese Festivals and Cheese Organizations; Cheese education and publications can be found in Artisan Cheese Making at Home. As I learn of new resources of interest, they will appear here. Share some of your favorites for consideration on this site.
Videos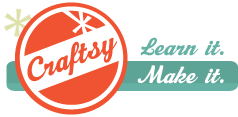 ONLINE VIDEO CLASS WITH CRAFTSY.COM
Check out Mary's multi-lesson course
Artisan Cheese Making: Chevre, Mozzarella, and Cheddar
.
LEARN MORE
Cheese Making Classes
Ramekins Culinary School
www.ramekins.com
The Cheese School of San Francisco
www.cheeseschoolsf.com
Hot Stove Society, Tom Douglas Cooking School, Seattle
www.tomdouglas.com
The Fork at Point Reyes Farmstead Cheese
www.theforkatpointreyes.com
Cheese Making Supplies
The Beverage People, Northern California
www.thebeveragepeople.com
The Cheesemaker, Wisconsin
www.thecheesemaker.com
New England Cheesemaking Supply, MA
www.cheesemaking.com
Premier Food & Cookbook Photography
Ed Anderson, Photographer
www.edandersonphoto.com
Website Design
P&H Creative Group
www.phcreative.com